The floor of a space is one of the most important features, which is why it's so important to get it right with your office refurbishment. There are also a lot of options available and not all of them are viable with your budget, requirements, or preference, so you need to take the time to see what works for you and your company.
Here at Wessex Interiors Limited, we are office refurbishment specialists, so we run you through some flooring type recommendations to give you inspiration to take to the company you're working with on your renovation.
Carpet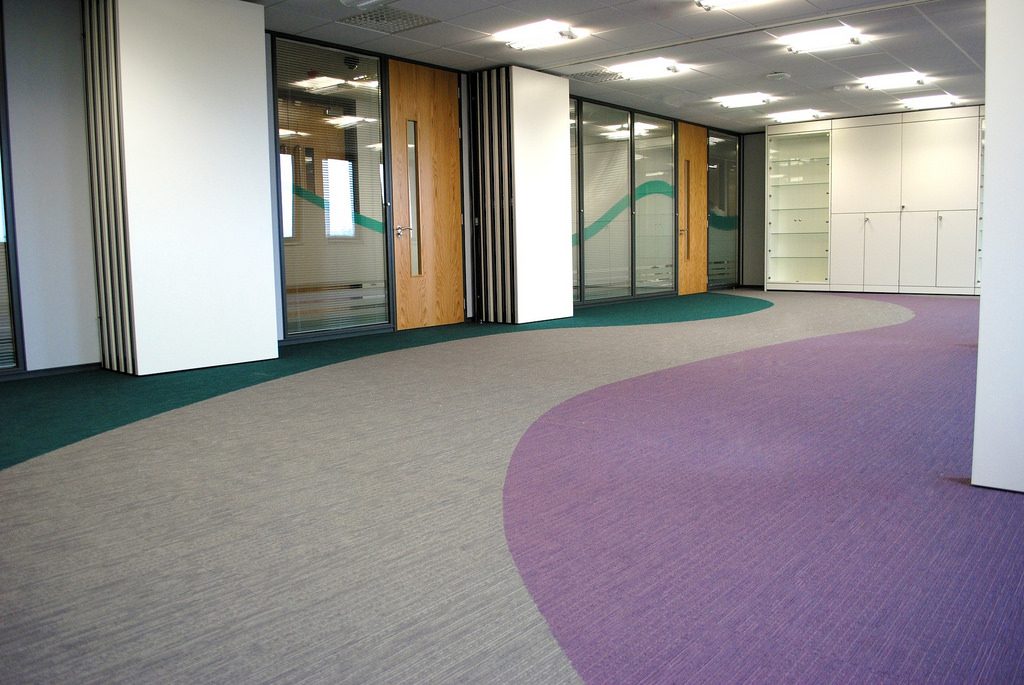 To begin with, carpet is perhaps the most obvious choice for an office. Whether tiles or traditional carpet, this is a pragmatic and practical option that will suit almost any space on most budgets. Thankfully, there are a lot of options in terms of colour and style, which means not every carpet needs to be the same and it is generally very durable and often designed to mask/repel dirt in high-traffic areas.
For a more personal approach, you can even opt for branded or patterned carpet. There is a lot more variation available and, although it does come at a price, it can really set your office apart. Branded carpet is a big statement and is usually only viable in an office space you own, but it can really help to cement your brand and is a good move if you recently rebranded and are going through the process creating a consistent image by changing your logo, website, etc.
On top of generally being cheaper than its counterparts, a carpet is also a good option in terms of efficiency because it can help keep heat in and improve the soundproofing of your office, which might free up resources for other investment.
Wood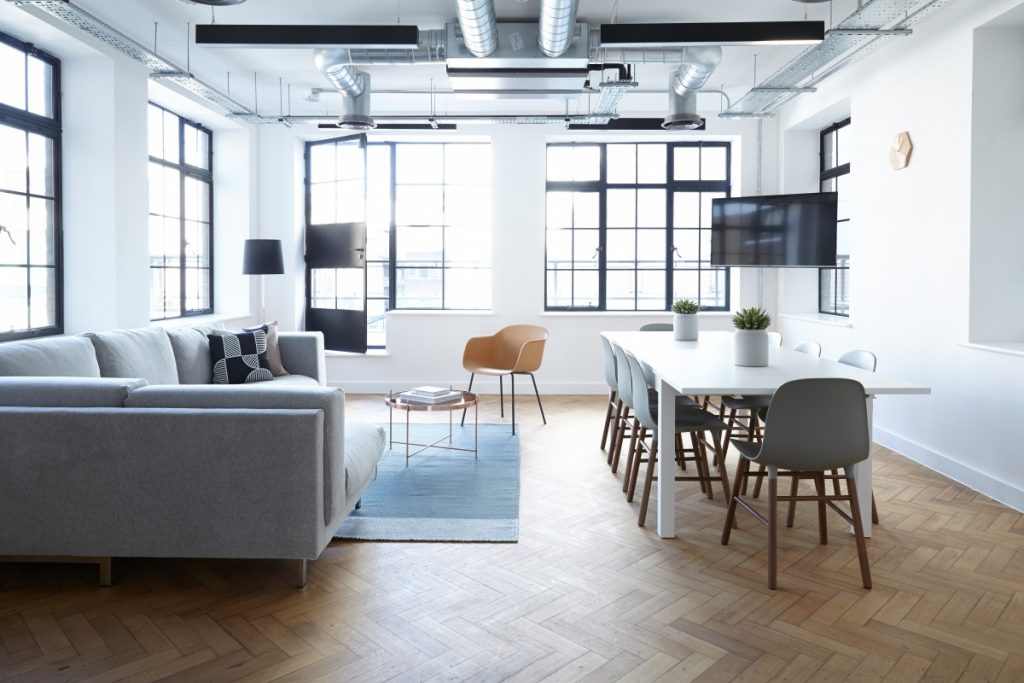 A smart and sophisticated choice, wood is more expensive – but also more premium – than carpet and really helps to create an impressive workspace. A wooden floor is classic, versatile, and also a bold choice for an office that can really pay off.
While it can be difficult to maintain, a wood floor adds a lot of charm and character and can last a lot longer than other options. It is also easier for general cleaning, which might be something to take into consideration.
A caveat of this is to choose parquet flooring, which embodies the benefits of wood but also adds some extra style and distinction. It's very rare to find parquet flooring, so if you want to use your office refurbishment to set your space apart, attracting clients and employees alike, wood parquet flooring is a great idea.
Polished Concrete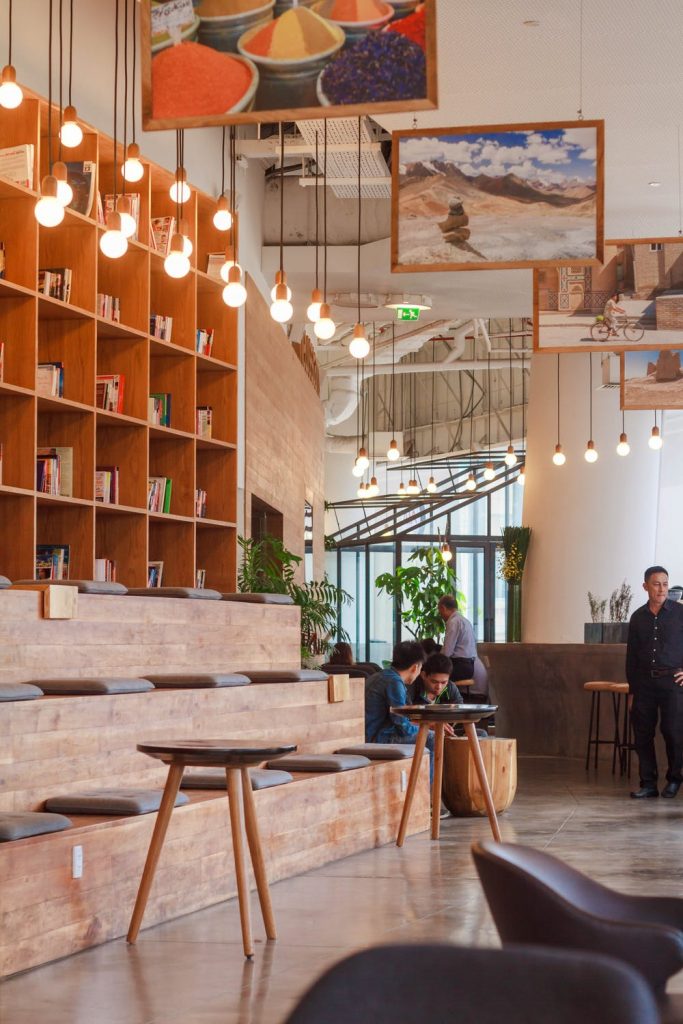 For a radical choice, polished concrete is becoming more common in stylish offices – especially conversions of warehouses, for example. Polished concrete works very well with other bold design features like exposed features and original brickwork, so it's not always a smart decision if your office is more traditional. For example, it most likely won't work in a cut/paste space in a business park.
There are more benefits to polished concrete floors, though, like the fact it is cost-effective, easy to maintain, resistant to high traffic and very reflective – helping to make the lighting go further for a brighter office.
A Big Decision
Choosing the right flooring for your office refurbishment isn't as easy as finding a style you like and laying it down – there are a lot more considerations to make. It's important to think about the style and aesthetic of your company, as well as the building you're in, the budget you have, and much more.
Wessex Interiors Limited
If you're looking to renovate your office, contact Wessex Interiors Limited today. We can help you through the entire process – even project managing to help take the stress out of the situation – to ensure the final result is the right one.
You can call us on 02380 663 100 or fill out our simple contact form to enquire with our friendly team of experts.