There are various different false ceiling types that fit perfectly within the different settings these installations might be used for. Most commonly found in commercial settings, but also available for domestic properties, suspended ceilings need to be effective, acoustic, attractive, and easy to access for maintenance.
Here at Wessex Interiors, we are experts in the installation of suspended ceilings, so we have put together a brief guide to the main false ceiling types in our latest blog post.
Background
For those that aren't familiar, a false ceiling – also known as a dropped ceiling, suspended ceiling, and T-bar ceiling (among various other names) – is essentially an extra layer of ceiling that is extended from the main ceiling or roof deck. They are useful for concealing the 'inner workings' of a building, such as the air ventilation system and electrical equipment.
Generally speaking, a false ceiling is constructed of 'mains' (long strips of metal that form the base of the grid, 'tees' (that connect the mains together in regimented intervals), and the tiles themselves (which are typically made from mineral fibre blends).
Exposed Grid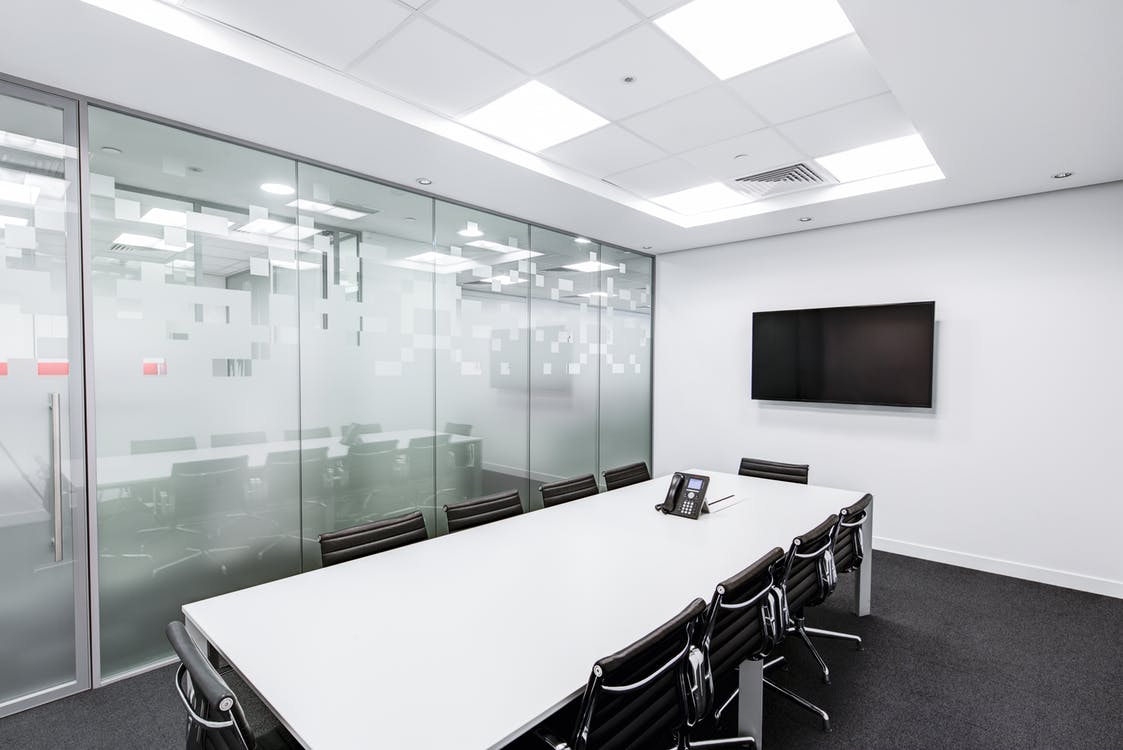 Perhaps the most common: you've more than likely seen an 'exposed grid' false ceiling before. In this instance, the mains are connected with tees and the grid is uniform – usually in either 2' x 2' or 2' x 4' format. These spaces are then filled with acoustic tiles hang by grooves around the perimeter that allow the tiles to be flush with the metal grid itself.
Concealed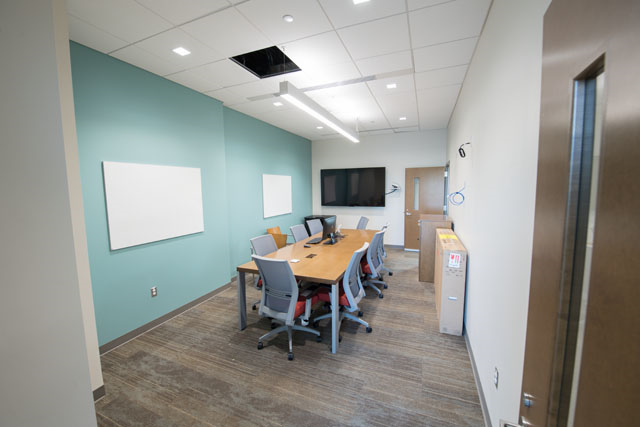 Much within the same grid format as the exposed grid, the concealed grid false ceiling is only different in that the tiles hide the grid with a different style of groove around the perimeter of the tiles. This allows for a smooth and clean appearance.
Because of the extra intricacies of the tiles – with more delicate grooves around the perimeter – a concealed, suspended ceiling is more expensive than one with an exposed grid. What's more, this false ceiling type can be more difficult to access for maintenance.
Suspended Plasterboard Ceiling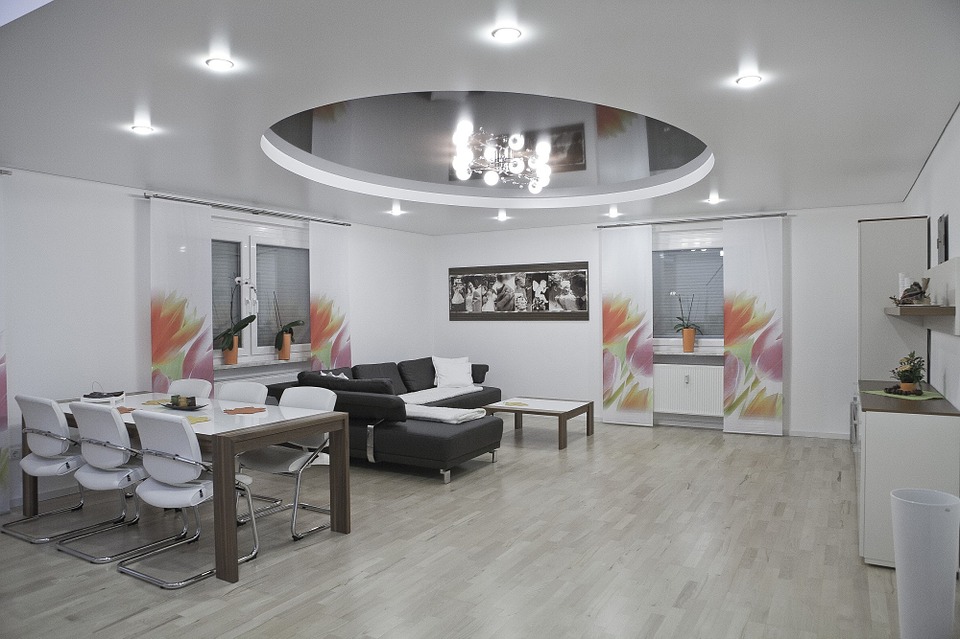 With a suspended plasterboard ceiling, there is no need for the metal grid structure as the pieces of plasterboard are hung directly with the use of wires and/or hangers. In terms of installation, this false roof type can often be less complex and strenuous than those with grids.
Suspended plasterboard ceilings also offer both acoustic and aesthetic benefits, since they can be easily manipulated into different shapes, sizes, and designs.
Over to You
Now we have presented you with all of the facts, it is time to decipher the best false ceiling type for your needs. Along with all of the options that we have shown you, there are different tile styles – that include patterned and plain, different colours, anti-mould and mildew, and acoustic options – in order suit your property best.
Wessex Interiors
If you'd like to hear more about the false ceiling types that Wessex Interiors can provide for your business or home, please get in touch. You can call us on 02380 663 100 or fill out our simple contact form and a member of our friendly team will be able to help.