Where Can Mezzanine Floors Be Used?
Many people first think about warehouses when they think of mezzanine floors, which is understandable, however, these installations are not simply limited to one environment. While it is true that mezzanines are extremely useful in warehouse settings, they are also frequently used in buildings you might not expect.
Wessex Interiors Limited use our experience in installing mezzanine floors to talk you through some of the most common uses for mezzanines in our latest blog post below.
Retail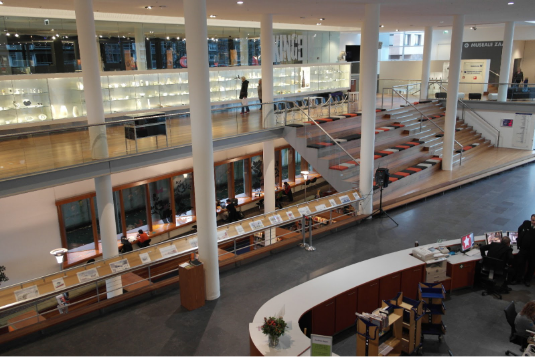 While you may not notice it upon first glance, mezzanine floors are very commonly found in larger retail spaces. Usually, they have more visual work done than if they were to be installed in a warehouse and perhaps they are more permanent, but they are still based upon the mezzanine framework.
The benefits are generally the same regardless of application: a financially viable and quick way to increase square footage, making more of your space usable. In a retail environment, this is especially beneficial as more real estate means there is more space for your products and, hopefully, this leads to more sales.
Office
Offices can quickly become overcrowded as a company grows and moving to a new office isn't always feasible. A great solution for accommodating this is to add a mezzanine floor to your space. Mezzanine floors can help to increase the amount of floor space you have to accommodate more employees and growing business, and they are especially useful in trendy, converted warehouse offices as these often have high ceilings and plenty of vertical space to work with.
Without the financial and logistical burden of moving to a completely new office space, a mezzanine floor can help your business continue to grow and develop.
Warehouse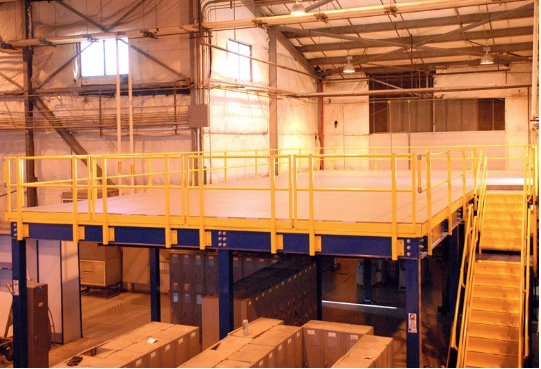 It makes sense that many people instinctively think about warehouses when they hear of mezzanines because there are so many useful and widely used, applications. Generally speaking, warehouses have very high ceilings, which makes the easiest way to expand upward. Thankfully, expanding upward with a mezzanine floor can essentially double the floor space your warehouse has and requires very little work in comparison to an extension, for example.
Some of the common mezzanine uses you will find in warehouses include for storage, for office space, and to create space to separate normal operation and production/automation.
Mezzanines work so well in warehouses because they are so adaptable and can grow or shrink to accommodate the needs of the company. Because visuals aren't always the most important factor, this process is often very quick and easy.
Bonus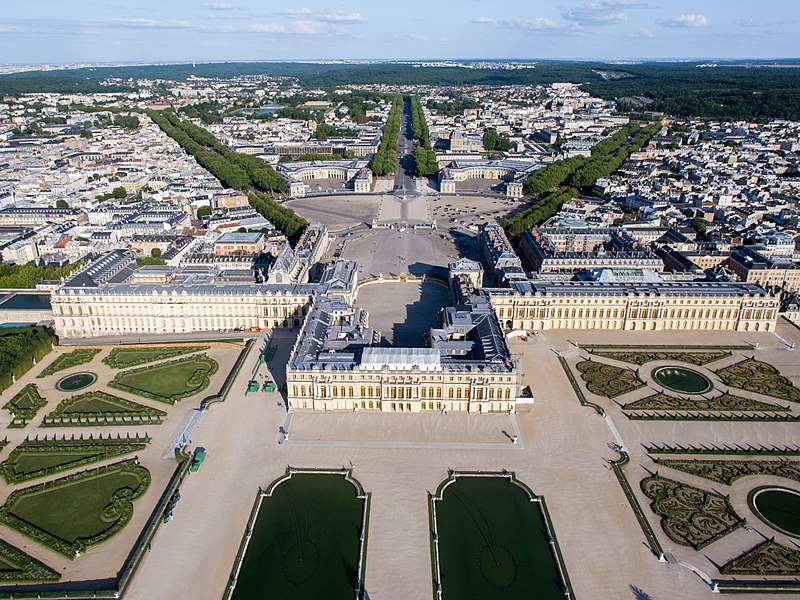 There are further uses for mezzanine floors beyond offices, retail, and warehouses, though. For example, many homeowners are looking toward mezzanine floors to make the most of their space as residential property becomes increasingly expensive and being creative with your existing real estate is essential.
Many famous buildings throughout history have also made the most of mezzanines, whether through necessity or for pure style. One of the most notable examples of these is the Palace of Versailles where mezzanines, referred to as 'entresol' (to mean 'a room created by partitioning that does not go up all the way to the ceiling'), were used in the apartments of nobility.
Extremely Versatile
Mezzanine floors are clearly more versatile than first impressions may suggest, which is why they are so widely used in such a diverse range of buildings. Perhaps you can even make the most of a mezzanine in your space.
Wessex Interiors Limited
If you have a commercial space that needs to be more efficiently used and you think a mezzanine floor might be the way forward, please contact Wessex Interiors Limited today to see how we can help. You can contact us by calling on 02380 663 100 or filling out our simple contact form, or learn more by visiting out mezzanine floors page.